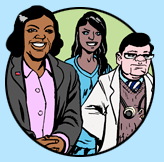 Get The Facts
Download the PDFs below to learn how methadone and buprenorphine can stop HIV.
About Methadone and Buprenorphine
This booklet gives a general overview of issues related to methadone and buprenorphine, including maintenance therapy, interactions with other drugs, information about overdose, and special considerations for women. It also dispels some commonly held myths about the medications.
Lowering the Threshold: Models of Accessible Methadone and Buprenorphine Treatment
Sixty-five countries now offer buprenorphine and methadone to treat opiate addiction. However, because of heavy regulations, this lifesaving treatment still fails to reach many of those who could benefit. This report by the Open Society Institute documents low-threshold methadone and buprenorphine programs — that is, programs that seek, in the spirit of harm reduction, to meet patients "where they're at" and minimize bureaucratic requirements.
Fact Sheet – Saving Lives by Reducing Harm: HIV Prevention and Treatment for Injecting Drug Users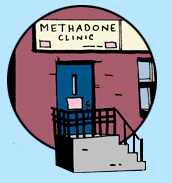 Worldwide, ten percent of HIV infections are now due to injection drug use. Outside Africa, the number rises to nearly one in three. Harm reduction programs help those unable or unwilling to abstain from drug use to make positive changes to protect their health and the health of others. This fact sheet describes the roles of sterile syringe programs, opiate substitution therapy, HIV treatment, sexual health services, human rights protections, peer support and community mobilization in reducing the harms of injection drug use.
Fact Sheet – Barriers to Access: Medication-Assisted Treatment and Injection-Driven HIV Epidemics
Experience has shown that methadone and buprenorphine are powerful tools for treating drug addiction, increasing access to HIV prevention and treatment, and improving the quality of life for individuals, families, and communities. Yet this lifesaving treatment remains largely inaccessible in developing and transitional countries with injection-driven HIV epidemics. This fact sheet explores some of the policy and programmatic barriers that bar opiate users from much-needed treatment.
Human Rights and Drug Policy: Controlled Essential Medicines
Several drugs on the WHO's Model List of Essential Medicines, including methadone and buprenorphine, are also controlled substances under international drug control conventions. As a result, lack of access to these essential medicines is a global problem. According to the WHO, if methadone and buprenorphine were made readily available, they could prevent up to 130,000 new HIV infections annually, reduce the spread of hepatitis C and other blood-borne diseases, and decrease deaths from opioid overdose by 90 percent.
Fact Sheet – Harm Reduction: Public Health and Public Order
Evidence has shown that harm reduction services such as medication-assisted treatment, needle exchange, and safer injection facilities improve the health of drug users without increasing drug use. Yet in many countries, policymakers and the public wrongly believe that offering harm reduction services encourages crime. This fact sheet demonstrates that harm reduction programs are an effective, practical, and humane way of improving the health of both drug users and communities.